So, what kind of features should you be looking for in an eco-friendly wedding venue? From catering options to plastic and waste policies, there are a few different ways your venue can help you go green.
Keep the following features in mind as you begin researching and touring potential venues!
Venue Location and Distance From Guests
If planning an eco-friendly wedding is important to you, we'd suggest starting your venue search close to home with the help of experts via https://www.decourceys.co.uk/. While destination weddings are certainly memorable, they aren't so great for the planet.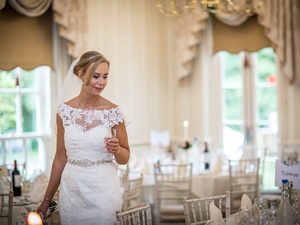 A local venue will help you and the majority of your guests cut down on unnecessary travel and reduce your carbon footprint. If you can host both your ceremony and reception at the same location, that's going to be another great win.
Eco-Friendly Catering Options
Food and drink will have a major impact on the carbon footprint of your wedding – so when it comes to venue features, catering is a biggie!
These days, most wedding venues offer food and beverage packages in-house. If this is the case, you'll want to ask about the different menu options available, and whether this aligns with your eco-friendly values.
Plastic and Waste Policies
Any good venue should be able to tell you their policies on plastic and waste. It's a good idea to ask potential venues about their stance on single-use plastics, how food and beverages will be served, and their policy on food waste.